The Ashley Graham Collection, in collaboration with Addition Elle, has been out for a while now, but unfortunately, hasn't been available in the UK.
Lingerie retailer Addition Elle is based in Canada and only delivers the US. Called 'Black Orchid' the collection is 'unapologetically sexy' as Ashley describes it but will be available in the UK just in time for Christmas, thanks to UK retailer, Simply Be
The collection is the model's sixth collaboration with plus-size lingerie brand Addition Elle. Each piece in the collection has been dripfed to eager customers throughout October. Most of the collection is now available.
Ashley said: "I am so proud of my lingerie line. I hope it will inspire women to embrace their bodies regardless of shape or size.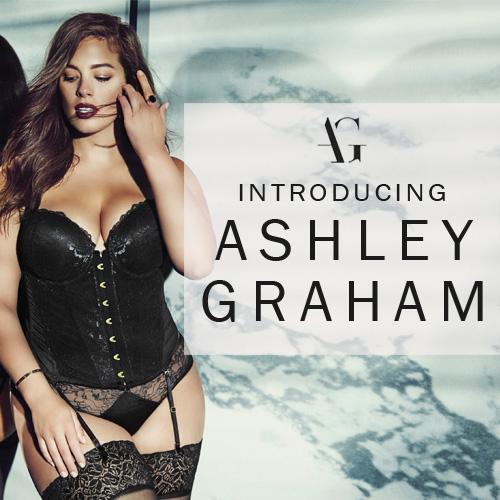 "Everybody deserves to have access to fashion – your size shouldn't rule what you wear so I am pleased that my collection will be available to buy at Simply Be which stocks a diverse range of sizes."
On the Simply Be website currently, there are four sets of lace bras and pants, in deep purple and black. In addition there is a bustier and a long chemise. Bra sizes range from 38-44 B,C, 36-44 D, 36-42 DD,E,F, and prices start at £20.
Graham told HuffPost that: "Hopefully every woman has at least one thing they love about their body, so play it up.
"If you like your boobs, get a push-up bra. If you hate your stomach, get a bustier, and start from there. A chemise is perfect for a girl who wants to cover up but still look sexy.
"Play around with what you like. Look in the mirror and really tell yourself you look good, don't just wear it for your partner but wear it for yourself – that builds confidence."
check out the Simply Be website here for the full range.