Fat-positive writer and fashion blogger Corissa Enneking has started a campaign to remind everyone that diversity extends past the runway and includes a wider range of body sizes than we currently see in the media.
While most women around the world are applauding the slow but positive changes in modelling and fashion campaigns which are extending their sizes and models past the usual upper size 12 -Corissa wants us all to realise that to be truly representative of plus size bodies, we should get used to loving shapes that are not just big-but-perfectly-formed or "white, under 30, on the smaller side of fat, able-bodied and evenly proportioned, as Corissa states on her blog, " Fat Girl Flow".
So, in June, Corissa put out a request to women of all shapes and sizes to send in photos of their beautiful plus size bodies in order to illustrate true diversity in body size and shape to her followers.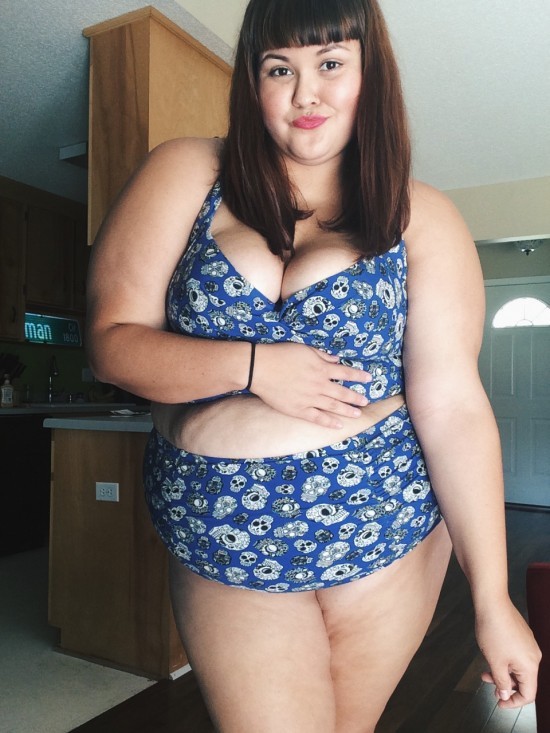 Corissa told The Huffington Post. "It's easy to look at a size 14 plus-size model and celebrate them for their curviness. And while I applaud anyone who cares about body positivity, the people who are really making waves and moving this community forward are the ones we often don't celebrate."
And even here at Planetfem as much as we want to support and promote true body diversity in fashion, some of these women do look worryingly obese. However, we have taken a step back and looked properly at these beautiful human beings and before you judge, you should too. They look confident and HAPPY and they are HERE, a part of our society and have as much right of representation in the media and fashion than any other body size or shape should and does. And that is the point. "
On her blog, Corissa writes that she wants to remind all fat women that their bodies are "worthy of representation." "Being fat is not exclusive to one gender, sexual orientation, or race, and it doesn't discriminate based on your physical or mental capacities," she writes. "Being fat is something people across cultures can experience, and even people who are not fat can identify with body image issues."
photo credit: Fat Girl Flow