Have you ever considered wearing your sports bra as a top in the heat of summer? Plus size blogger and plus size designer who makes crop tops, Alysse Dalessandro has been wearing hers as a top since 2012. Not only that, she is confident we should all be doing the same!
"I have said it before and I will say it again, she says in her funny article on Bustle, "… a sports bra is a top. Before I could find crop tops in my size, I would wear a sports bra to achieve the same look. Even now that there are finally plus size crop top options out there, I'm still loyal to my sports bra. I added a mesh beach cover-up and quilted short skater skirt to this look and I finished it with lace ruffle socks. Mixing textures is another way to break up an all-black look without adding a ton of jewelry."
Admittedly, she looks good but would a smaller-busted woman be able to pull it off?
Americans seem to love workout-clothes-as-street-clothes. Blogger Courtney Brunson is a fitness addict and says that "wearing cute workout clothes always motivate me to exercise, and consequently provide initiative in other aspects of my life. The outfit that gets me out of bed and into the yoga studio is the same outfit that propels me to my desk, ready to tackle another article."
We love Courtney's thin strap ensemble here. Both feminine and sporty. But this isn't really wearing your sports bra as a top, is it? So, how about this offering below?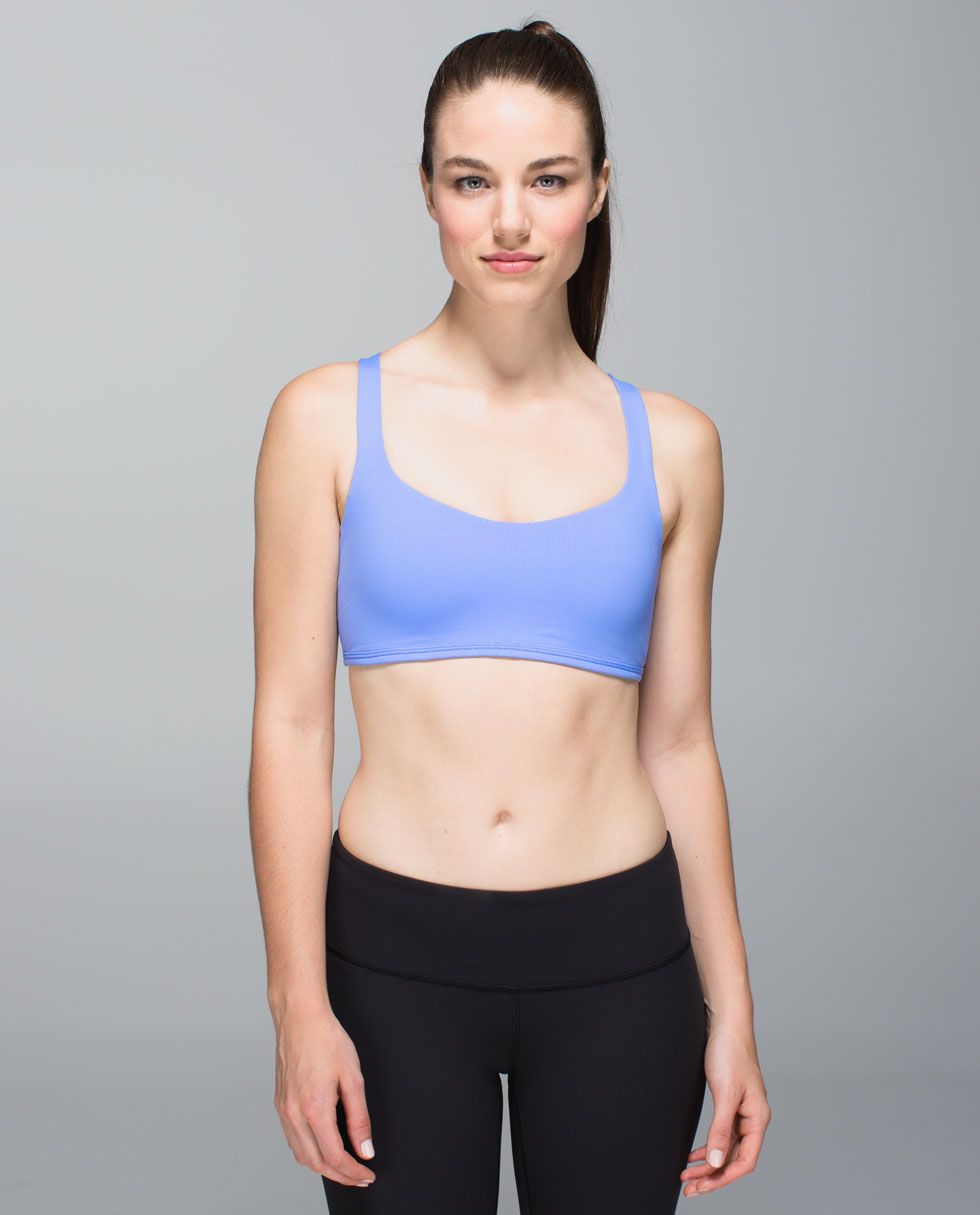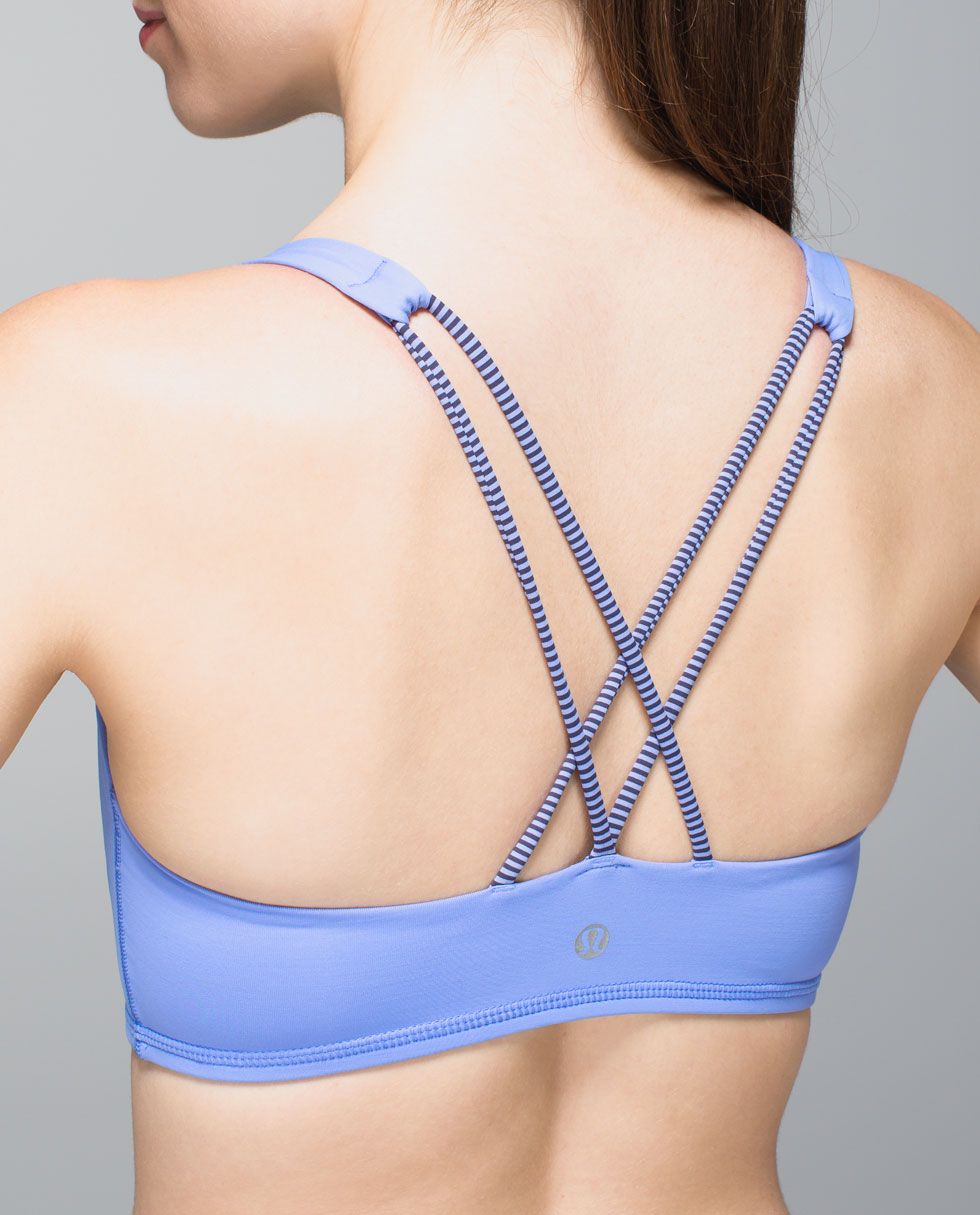 The 'Free To Be' Bra from Lululemon was originally made for small-busted Hot yoga enthusiasts. However, it's so cute with its crisscross stripy straps, that this baby should be shown off all the time! At $42, this bra gives you support and style. We love it!
photo credit: Lulumon/Bustle/XOJane