A lingerie boutique with the tagline, 'underthings for everyone' has been called 'groundbreaking' and 'unique' by the world's lingerie press.
The new online boutique while geared towards LGBTQIA+ community has collated lingerie collections which are a fantastic resource for plus size lingerie along with lingerie for people of colour. Basically for much of the rest of the population of our society outside the standard slim, white, Victoria's Secret lover. And all under one cyber roof. And unfortunately, ensuring wider representation of society in the lingerie market is groundbreaking stuff.
Jeanna Kadlec, the founder of Bluestocking Boutique, says she decided to set up the online resource for an often-ignored fashion need for the queer community as she felt that mainstream lingerie companies tended to cater exclusively to specific types of bodies and individuals. Jeanna thought it was time to include those people  who fall outside of the small, inclusive box of the typical lingerie wearer. I.e. the rest of us.
New brands like Nubian Skin, Chrysalis, and Bluestockings have all decided to represent communities of underrepresented people. All founded by people who did not see themselves in the mainstream, but, as Jeanna says on the Bluestockings website, "(…)these businesses were all started by people who are their own target customer."
"I wanted to curate a collection that would appeal to a wide range of styles and also operate an inclusive store where queer– and trans-identified people could have the guarantee of being treated with basic dignity," she told The Huffington Post this week.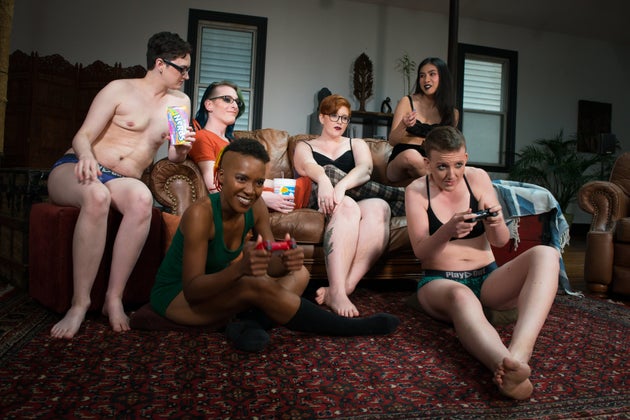 There are a number of excellent, down-to-earth, frank blog articles on the Bluestocking website which explain how they choose which lingerie and underwear to stock and why they realised the need for such a store in the first place.